Your South Surrey Family Dentist Location
South Point Dental Centre
#830 – 3041 152nd Street
Surrey, BC V4P 3K1
Please note that the reviews link shown will take you to an independent third-party website not endorsed by or affiliated with our dental practice.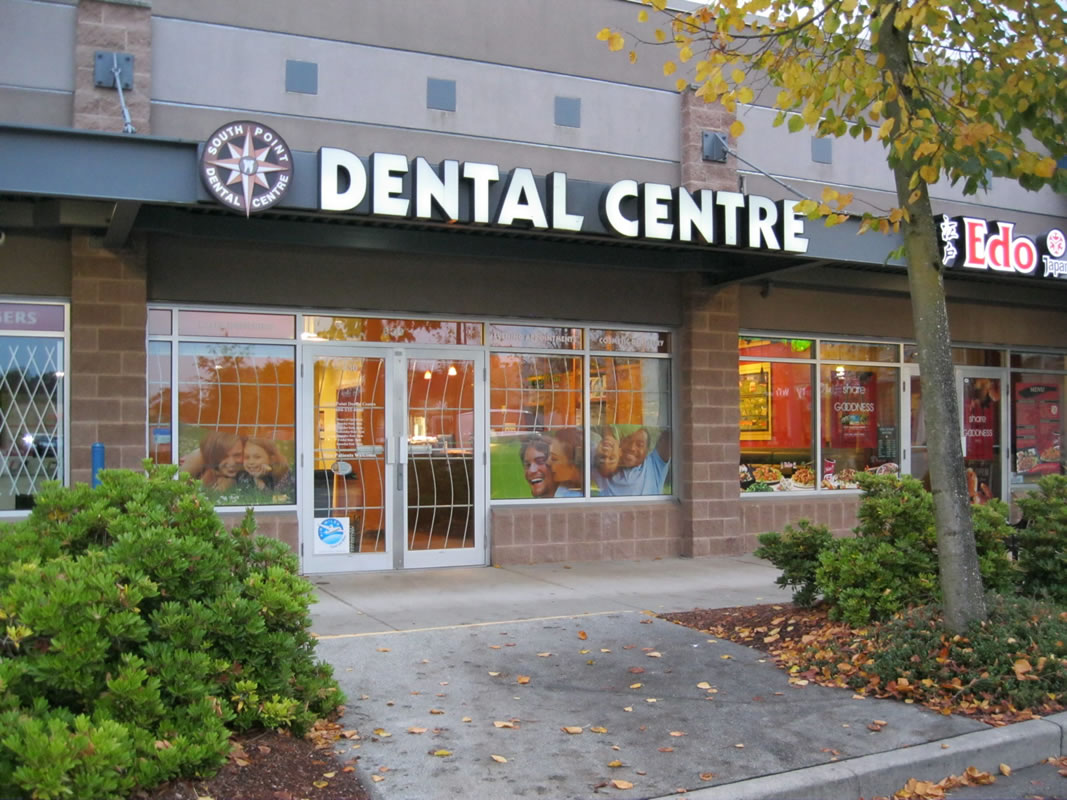 Conveniently Located South Surrey Dental Clinic
Our staff would like to welcome you to your conveniently located Surrey dental clinic.
Our practice is easy to find. It is accessible and has ample parking for your convenience.
Should you choose public transportation, there are bus stations close by.
Amenities Around Your South Surrey Dental Clinic
You will also find many amenities and stores around your South Surrey dental clinic. Our practice is located at the Southpoint Exchange mall where you can find department stores, restaurants, banks, and even grocery stores.
If you wish to drop your child or any other family member off, and take advantage of the time you have to run some errands, you will find everything you need around our dental clinic.
We Are Welcoming New Patients Of All Ages
No matter your age we are always welcoming new patients. You can take advantage of our conveniently located dental clinic in Surrey, and book an appointment regardless of your age.
Our dentists offer a variety of services and are happy to help you achieve your goals. Contact us and we will be happy to help you find the next available appointment that suits your schedule.
If you need help finding the dental clinic, our staff will also be able to help you. If you have any additional questions about our location or about our practice, we will be more than happy to help as well.
We are happy to welcome you into our growing dental family to help you achieve a brighter smile!
Do you prefer to speak another language other than English? We offer dental appointments in Farsi, Punjabi, and Hindi. Just let us know what you prefer when you book with us.