South Surrey Sedation Dentistry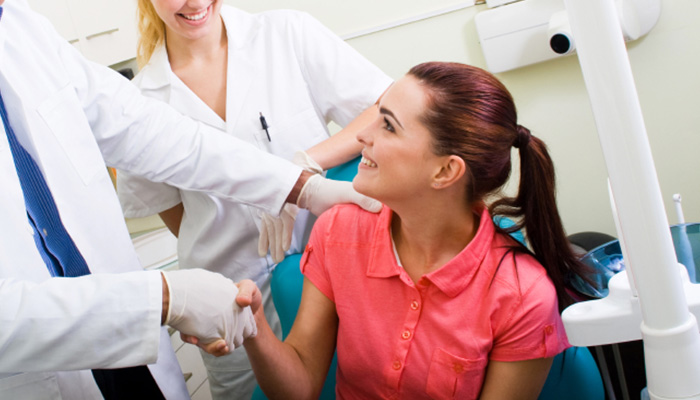 South Point Dental Centre offers oral sedation as a convenient and effective option for patients with anxiety or a strong gag reflex, or for those that want to have multiple procedures completed in a single extended appointment.
Oral Sedation
Conscious oral sedation involves taking medication by mouth in pill or liquid form before your appointment. You will be able to experience your entire procedure in a state of dreamy comfort while still being conscious. That means you will be able to respond to our dental team. Because you are unaware of the passing of time, even the most complicated procedures can be done in what will seem only a matter of minutes.
Contact us for more information about oral sedation.
Your Conveniently Located South Surrey Sedation Dentistry Professionals
You can request your appointment with your conveniently located south Surrey sedation dentistry professionals today. Our dental clinic is easy to find on the map and very accessible.
You will also find that we have all the necessary amenities for you to have a pleasant visit. If you are waiting for a patient that is undergoing a procedure requiring dental sedation, you will be able to run some errands in the meantime, or get a cup of coffee close by. There is also ample parking space for your convenience.
Contact us today and request your appointment. Our staff and our south Surrey sedation dentistry professionals are thrilled to welcome you to our growing dental family, here at South Point Dental Centre.