Your White Rock Dentist's Promotions
We know that it can be scary or hard to find time to see the dentist, and that a little encouragement or incentive can go a long way. So, we occasionally offer promotions, as does our community dentist network, 123 Dentist, in order to make it easy to choose dental health.
Your White Rock Dentist is Here to Help!
Your conveniently located White Rock dentist is here to help. Check out the causes our clinic promotes as well and how we are an active member of the community.
We would like you to join us as a member of our growing dental family, and a partner in promoting the wellbeing of our local community.
For more information about our practice, you can all us or contact us online. Our staff is ready to answer any questions you might have about promotions or about our practice.
We hope to hear from you and see you at our dental clinic soon!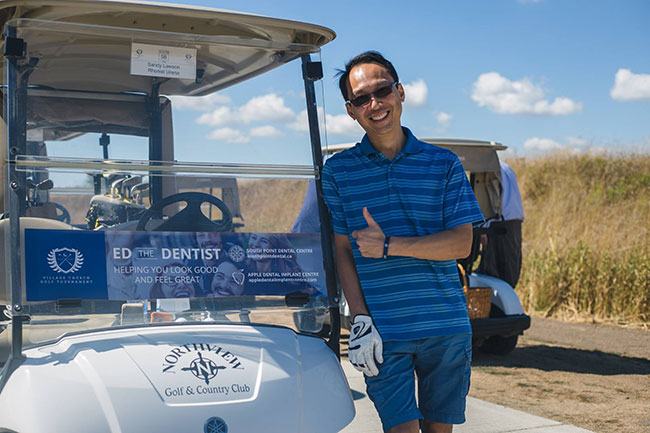 Proud Sponsors of the Village Church Golf Tournament Coming up on August 28, 2019
Dr. Ed Wong is once again going to be a sponsor for the Village Church Golf Tournament.
Get all the info on the event here! 
---
Did You Have A Good Experience With Us?
Please Review Us On Google, Facebook Or Yelp!
We would love your help to reach more people online. If you could leave us a review we would really appreciate it! Just follow these simple steps: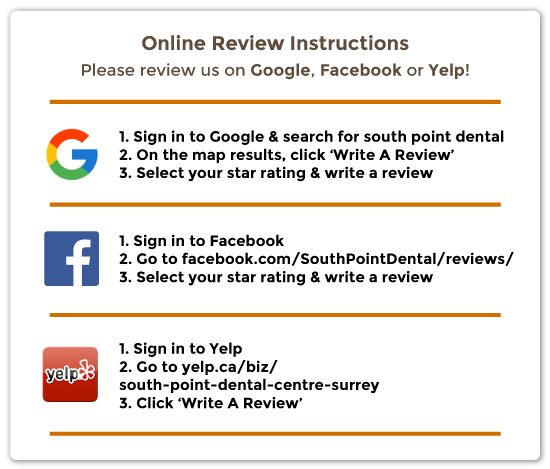 Contact us if you have any questions or inquiries!  604-535-8880. We have Mandarin and Cantonese speaking dentists.