We know that it can be scary or hard to find time to see the dentist, and that a little encouragement or incentive can go a long way. So, we occasionally offer promotions, as does our community dentist network, 123 Dentist, in order to make it easy to choose dental health.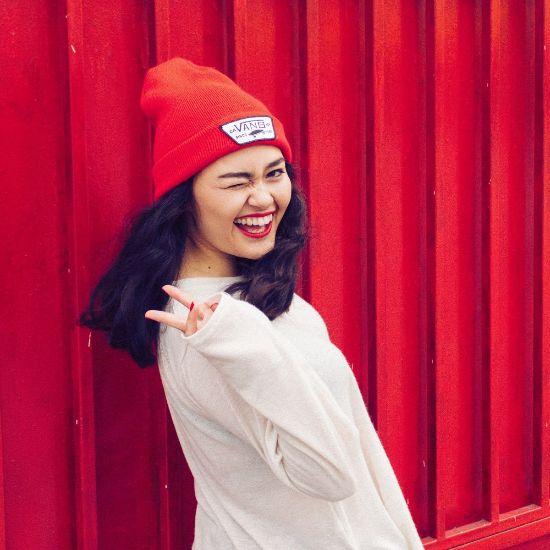 New Year's Resolution For A Healthy Smile
A New Year Is Your Chance To Start Fresh!
Start your new year off right by taking care of your health. That means making healthy choices including regular checkups and cleanings with your dentist. There are a lot of ways to take care of your teeth at home, but nothing keeps your teeth strong like professional dental care.
Dentists can spot signs of trouble before you can, and cleanings reach deeper than any amount of brushing or flossing can. Be sure to schedule a dental visit at least two times a year, because when you manage your dental care before problems can grow, you save in the long run.
What To Do For A Healthy Smile:      
Brush for 2 minutes, twice daily for fresh breath and healthier teeth and gums
Floss daily as part of your oral health routine to remove plaque and keep your mouth healthy
See your dentist.  Regular visits will help your mouth stay healthy for life
What We Offer For Dental Care:
Adult Orthodontics – Invisalign treatment gives you a straighter smile fast, using clear aligners so it's barely noticeable.
Bridges & Crowns to replace lost or to restore chipped or damaged teeth.
Dental Implants to provide a more permanent replacement for any missing teeth, that look and feel like your natural teeth would.
Teeth whitening to brighten your smile and give you a fresh new look.
Book your appointment today! 604-535-8880
---
Did You Have A Good Experience With Us?
Please Review Us On Google, Facebook Or Yelp!
We would love your help to reach more people online. If you could leave us a review we would really appreciate it! Just follow these simple steps: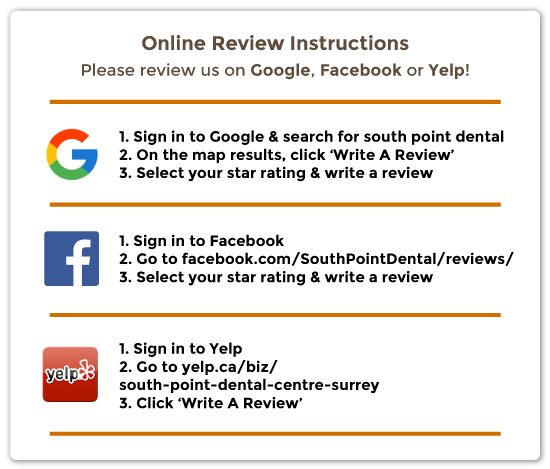 Contact us if you have any questions or inquiries!  604-535-8880. We have Mandarin and Cantonese speaking dentists.