We know that it can be scary or hard to find time to see the dentist, and that a little encouragement or incentive can go a long way. So, we occasionally offer promotions, as does our community dentist network, 123 Dentist, in order to make it easy to choose dental health.

Looking For Great Stocking Stuffers? We're Full Of Ideas!
Take care of your friends and family this year by getting them something they want and need. We have gift certificates for dental services, custom fit mouth guards, take home whitening kits, electric toothbrushes and more!
If you love one of our stocking stuffer ideas, contact us today. If it requires custom fitting, come in as soon as possible so we can make sure it's here for Christmas!
Contact our office today, or book an appointment online!
---
We Have Upcoming Employee Changes To Announce!
Dr. Jason Liu is no longer at South Point Dental Centre as he has purchased his own clinic in Vancouver.  We have enjoyed having Dr. Liu with us for the past year and a half, and wish him all the best with his new clinic!
We are excited to announce our new associate, Dr. Hedayat Gorjestani, starting December 1st at South Point Dental Centre.
Read Dr. Liu's letter to his patients, and learn more about our new dentist.
---
Use It, Or Lose It 2017
Your dental insurance benefits may expire at the end of this year. It is best to use them before they do!
Book an appointment with us today and use it ,or you lose it.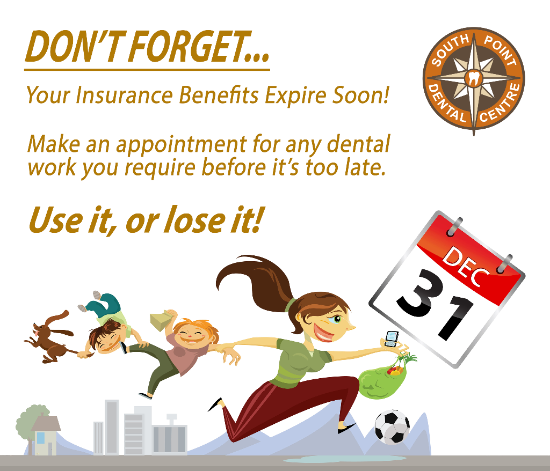 ---
Did You Have A Good Experience With Us?
Please Review Us On Google, Facebook Or Yelp!
We would love your help to reach more people online. If you could leave us a review we would really appreciate it! Just follow these simple steps: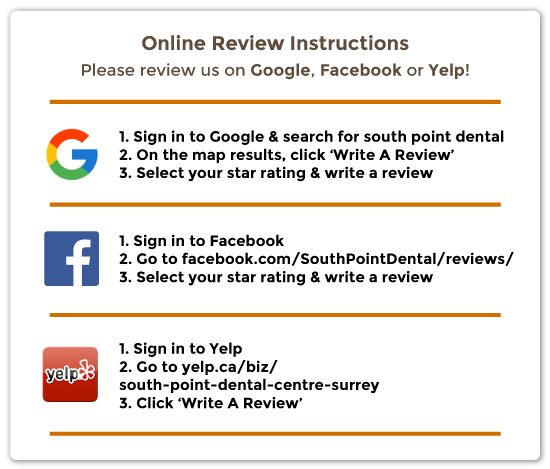 Contact us if you have any questions or inquiries!  604-535-8880. We have Mandarin and Cantonese speaking dentists.